<shameless self promotion>
My 4th iPhone application was approved yesterday by Apple, and it launches in the iTunes store today. It's called Kit Quiz: UK and is a UK team based football (soccer) shirt quiz game. It features over 130 shirts from UK football teams, and will have more added shortly.  There are 3 modes of gameplay, from the practise model "Friendly" to a time challenge "Blitz".
It's integrated with Twitter and Facebook so you can check out your friends scores and find out once and for all who can recognise the most football shirts.
Couple of screenshots below for anyone interested.  Download it now!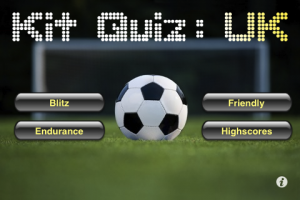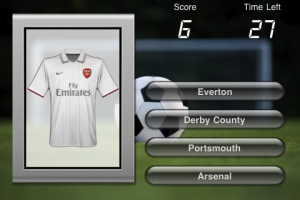 </shameless self promotion>